A painting is an unending pause.
Quick navigation and news
Click here to visit the most recent series preview. Exhibition of these paintings is ongoing at Millikin University's Perkinson Gallery in Decatur, Illinois until September 28th.
The shape and Belonging series have been updated lately, too.
An interview with David Linneweh of Studio Break regarding studio practice and the series of Belonging paintings can be found here.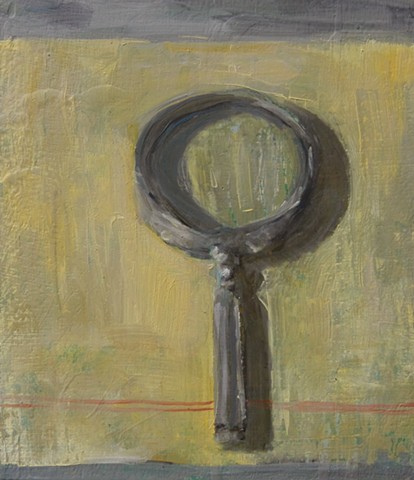 "…that part of the country is, within itself, as unpoetical as any spot on the earth. Seeing it and its objects and inhabitants aroused feelings in me which were certainly poetry; though whether my expression of those feelings is poetry is quite another question." Abraham Lincoln
This statement speaks to the secret power of weathered objects and quiet places.